What Not To Do After A Fire
4/15/2021 (Permalink)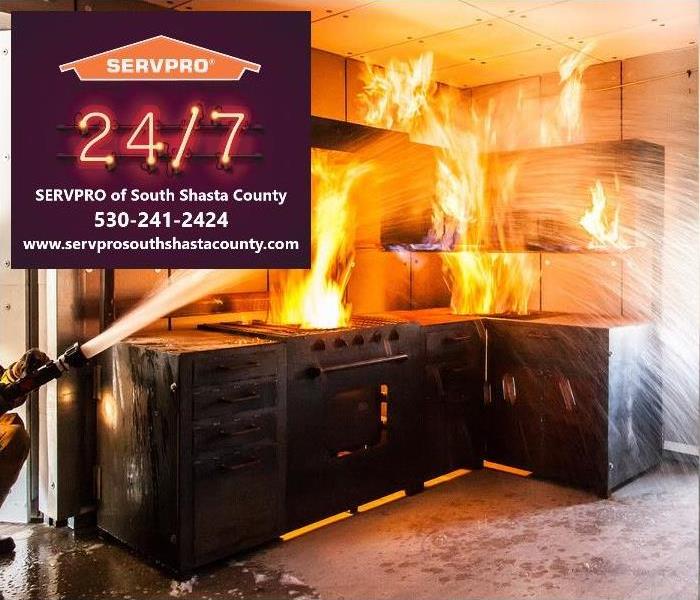 If you or anyone you know has experienced a fire damage contact SERVPRO of South Shasta County at 530-241-2424
What not to do after a fire damage is just as important as what you should do. The following list will help you avoid certain mistakes to help reduce the stress of a horrible situation, but first here are some fire safety tips to make your home or business more protected.
Test smoke alarms regularly.
Inspect your heating sources.
Keep your oven and stove clean.
Do not leave your kitchen while cooking.
Inspect your dryer on a yearly basis.
Maintain and inspect electrical cords.
Safely store flammable products
Practice caution with candles
Be careful with your fireplace.
Have multiple fire extinguishers.
If you unfortunately experience a fire damage here are some helpful tips on what not to do before the restoration process begins.
DO NOT attempt to wash any walls or painted surfaces or shampoo carpet or upholstery without contacting SERVPRO of South Shasta County.
DO NOT attempt to clean any electrical appliances without have them inspected first.
DO NOT consume any canned or packaged food or beverages the were exposed to the fire.
DO NOT use any ceiling fixtures if your ceiling is wet.
DO NOT wash or send your garments to a dry cleaner.
If you or anyone you know has experienced a fire damage contact SERVPRO of South Shasta County at 530-241-2424